If you were a child of the 80s, then you likely know the tale of the silly and harassed Davis family who bought a haunted house in Lucifer Falls and then battled an evil ghost with a magic cloak. You watched Kristy Swanson (the worst actress ever) pout on a picnic blanket with cheese curls, and a robe-clad Bud Bundy get pulled kicking into the air by an inflated fireplace shovel. The kid from ALF even bickered with a little kid ghost over a snot-soaked teddy bear, and all the spirits glowed in neon. It was the spooky and mesmerizing children's tale called Mr. Boogedy, which originally aired as a Disney made-for-TV movie in 1986.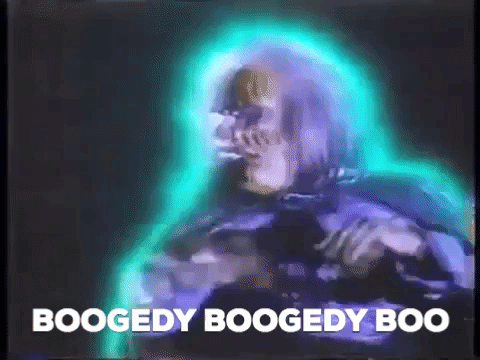 I've been watching and rewatching this movie every October for many years now, and it has come to my attention that there is, in fact, something very haunting about this tale. But it isn't the house or how the Davis family was plagued by ghosts. It was the treatment of a misunderstood man named William Hanover that lasted for hundreds of years. You see a hamburger-faced demon zapping lightning at a wisecracking family, whereas I see a trod-upon and anguished soul.
To see my point, let us all go back to the beginning. Boogedy's beginning.
The Origin Story
Here is the story of Mr. Boogedy–as he is known pejoratively known–in the words of crackpot historian, Neil Witherspoon:
300 years ago, long before any of us were alive, a small group of pilgrims lived on this very spot. They were a hard-working, decent group of people. Once in a while of course, they would enjoy a good laugh. Most of them, that is.
Continue reading

"Mr. Boogedy is Totally Misunderstood"